Please visit
WatchSoMuch.com
for our official address, Most functionalities will not work on unofficial addresses.
Peppermint (2018)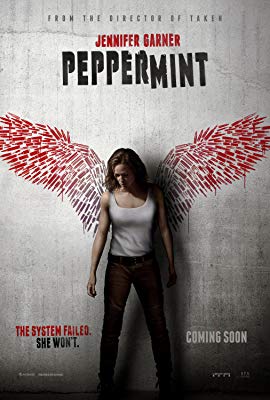 Action, Drama, Thriller
Hong Kong, USA (English, Spanish)
101 min
Bluray

10/10

10/10

7

Updated on 2018 Dec 12

3 nominations.

20,785 Downloads
Attention!
Enable your VPN before download
Cast:
Jennifer Garner

,

John Gallagher Jr.

,

John Ortiz

,

Juan Pablo Raba

,

Annie Ilonzeh

,

Jeff Hephner

,

Cailey Fleming

,

Eddie Shin

,

Method Man

,

John Boyd

,

Tyson Ritter

,

Erin Carufel

,

Edilsy Vargas

,

Ian Casselberry

,

Richard Cabral

,

Pell James

,

Chris Johnson

,

Johnny Ortiz

,

Michael Reventar

,

Kyla-Drew
Synopsis
An unidentified woman is engaged in a brutal fight with a man in a car and finally dispatches him with a shot to the head. Five years earlier, the same woman, Riley North, is working as a banker in Los Angeles struggling to make ends meet. Her husband Chris owns a failing mechanic shop. They have a ten-year-old daughter, Carly. Chris' friend tries to talk him into robbing Diego Garcia, a powerful drug lord. Chris turns him down, but not before Garcia has already discovered his involvement and ordered his men to make an example of him. Riley and Chris take Carly out for pizza and to a carnival for her birthday since no one showed up to her party. At the carnival, Carly orders peppermint ice cream. As the family walks to the car, Diego's men gun down her husband and daughter in a drive-by shooting. She is wounded, but survives.