Please visit
WatchSoMuch.com
for our official address, Most functionalities will not work on unofficial addresses.
Central Intelligence 2016 UNRATED 720p BRRip x264 AAC-ETRG [MP4]
Basic Info
Size:
874 MB (916,506,004 bytes)
Source:
Bluray Rip (Best quality A/V)
Quality:
Video: 8/10 Audio: 8/10 (1 Votes)
Torrent details
Hash:
fdff35491c952c276145c6371cfe382475c8f618
Upload Date:
9/17/2016 12:33:45 AM (2 years, 8 months ago)
Central Intelligence (2016)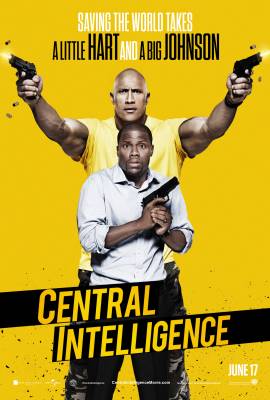 Action, Comedy, Crime
USA, China (English)
107 min
Bluray

10/10

10/10

45

Updated on 2018 Jan 25

2 wins & 8 nominations.

81,174 Downloads
Director:
Rawson Marshall Thurber
Cast:
Dwayne Johnson

,

Kevin Hart

,

Amy Ryan

,

Danielle Nicolet

,

Jason Bateman

,

Aaron Paul

,

Ryan Hansen

,

Tim Griffin

,

Timothy John Smith

,

Sione Kelepi

,

Dylan Boyack

,

Thomas Kretschmann

,

Megan Park

,

Slaine

,

Annie Kerins
Synopsis
Calvin Joyner was voted in high school the guy most likely to succeed. 20 years later he's an accountant. As his high school reunion approaches, he tries to make contact with his old schoolmates. And someone named Bob Stone contacts him. He says that he was known as Robbie Weirdicht in school. Calvin remembers that he was picked on, as a matter of fact after an extremely nasty prank he left school. They agree to meet and Calvin is surprised by how much he has changed. Bob asks Calvin to help him out. He says yes and the next thing he knows some men burst into his home. They're CIA, the one in charge is looking for Stone, she says he's a rogue agent. When they can't find Bob they leave. Later he approaches Calvin telling him, he is not a rogue agent, he's trying to find a person known as the Black Badger who is planning to sell some information that in the wrong hands can be disastrous. so he needs Calvin's help to stop him. Calvin's not sure whom he should believe.