Please visit
WatchSoMuch.com
for our official address, Most functionalities will not work on unofficial addresses.
The Swan Princess Kingdom Of Music (2019) WEBRip 720p x264 - YIFY [MP4]
Basic Info
Size:
738 MB (774,358,675 bytes)
Source:
Webrip (High Quality A/V usually same quality as Bluray)
Quality:
Video: NA/10 Audio: NA/10 (1 Votes)
Torrent details
Hash:
12BA25B16D3F541B965FAAE9665727A996A08688
Upload Date:
1/13/2020 8:32:35 AM (1 month, 1 week ago)
The Swan Princess: Kingdom of Music (2019)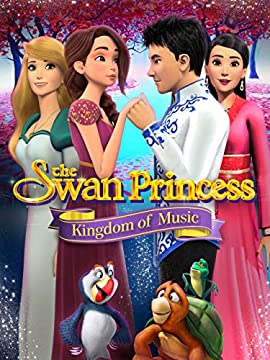 Animation, Family, Fantasy
USA (English)
82 min
WebRip

- /10

- /10

0

Updated on 2020 Jan 13

1,536 Downloads
Cast:
Nina Herzog

,

Yuri Lowenthal

,

Joseph Medrano

,

Jennifer Miller

,

Alexandre Chen

,

Lynna Yee
Synopsis
Princess Odette is hosting a music competition to celebrate Princess Alise's birthday. Prince Li of Cathay has entered, but his sister Princess Mei Li has stowed away on his ship to seek help from Odette and Derek for Chen, who has been cursed to live as a dragon. Who will win the music festival and will Chen ever be free from his curse?